HEOS MUSIC STREAMING
A wireless music system that allows you to control your music from anywhere in your home.
HEOS gives you access to all of your music. Stream from your favorite music service, play cloud stored music, music stored on your phone or tablet, Bluetooth® enabled sources plus USB and NAS sources too, meaning you have options.
Listen to your favourite music in any room in the home – even the bathroom.
Group multiple Heos Speakers together to play the same music at the same time throughout your home.
All you need is one or more Heos Speakers and the free App.
Come in and see us today for a demonstration.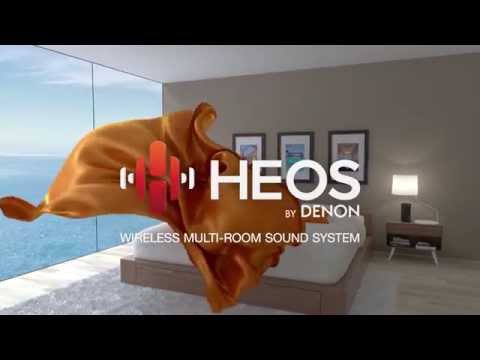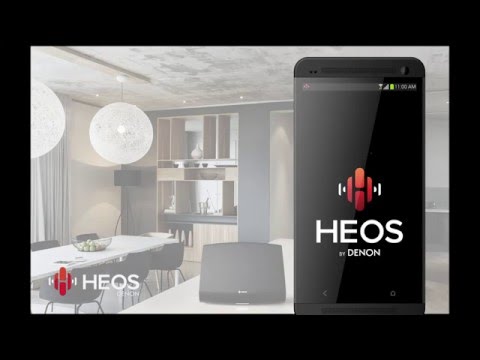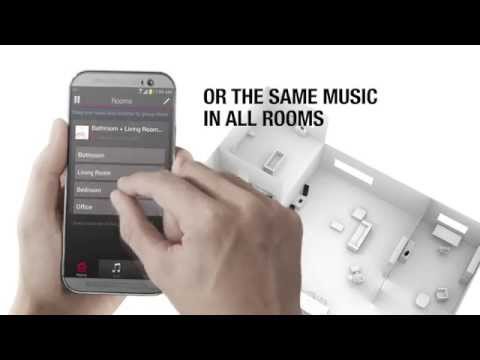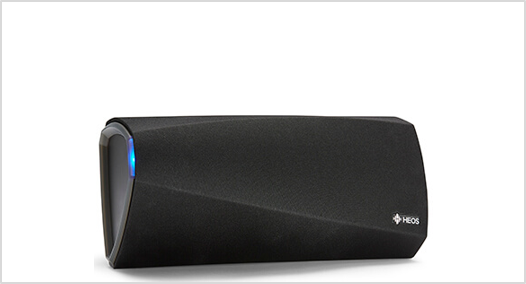 Heos 1
$299
The compact enclosure features humidity resistance, making the HEOS 1 ideal for listening in damp or steamy environments, such as the bathroom.
Amazing sound from a compact, portable speaker.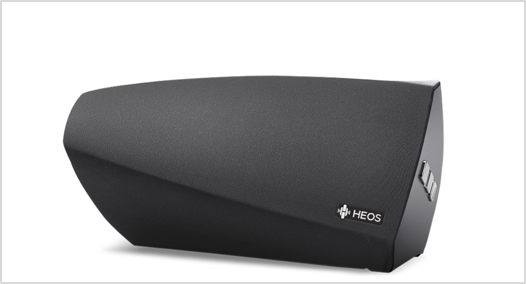 Heos 3
$499
Ideal for small to medium sized rooms, such as bedrooms, offices or kitchens.
Compact speaker delivering big HEOS sound.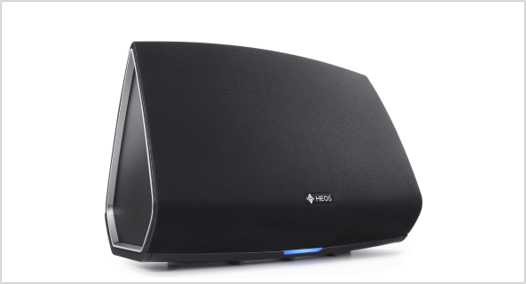 Heos 5
$649
This beautifully styled middle sized speaker is a great all-rounder and packs amazing bass performance into a sophisticated design.
Suitable for medium to large rooms, or group 2 together for even greater sound.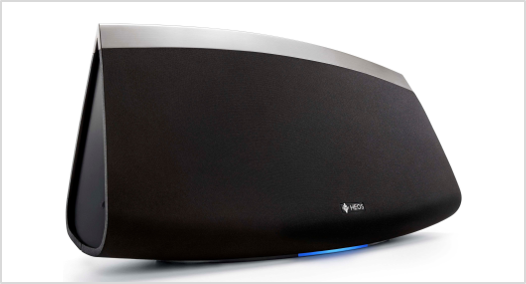 Heos 7
$999
This speaker is top of the line, for those who demand the best, the biggest, the loudest.
Two custom tweeters and two mid-woofers, large subwoofer and two passive radiators powered by five dedicated Class D amplifiers
The ultimate in wireless speaker performance, effortlessly fills large rooms with huge sound, bigger is better when it's time to party.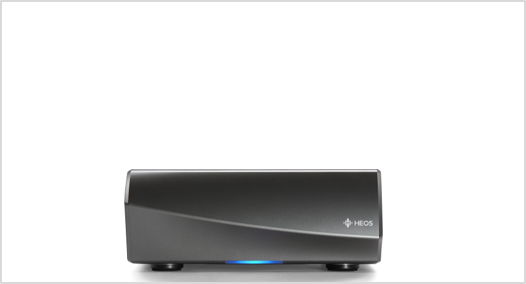 Heos Amp
$899
The HEOS Amp is designed to add HEOS multi-room audio functionality to a pair of stereo speakers, and features the same wireless ease of use as our self-powered HEOS speaker models.
In addition to the stereo speaker outputs, the HEOS Amp features additional connectivity, including a sub output for connection to a powered subwoofer. There's also an analog stereo line input (via RCA jacks), and an additional auxiliary input via 3.5mm jack for direct connection to a portable player's headphone output.
An optical digital input lets you connect a digital music source such as a CD player, and a USB port lets you connect a portable thumb drive to listen to your favorite tracks.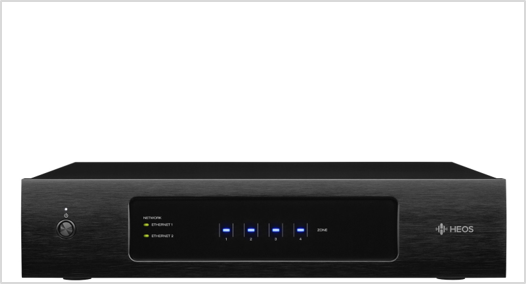 Heos Drive
$3490
Whole home multi-zone audio in a single chassis, just add your speakers.
HEOS Drive HS2 is a unique 4 zone whole home audio distribution system with 8 channels of Class D amplification rated at 60 watts per channel into each of the 8 channels.
Each zone features a stereo pair of pre-amp outputs, and each zone can be configured for stereo or mixed mono output. The matrix switching system features 2 optical digital inputs, 2 coaxial digital inputs and 4 analog stereo inputs, any of which can be assigned to any zone, and every zone features a dedicated USB port for connection to an external USB drive.